6.6kW Solar Panel – Ballarat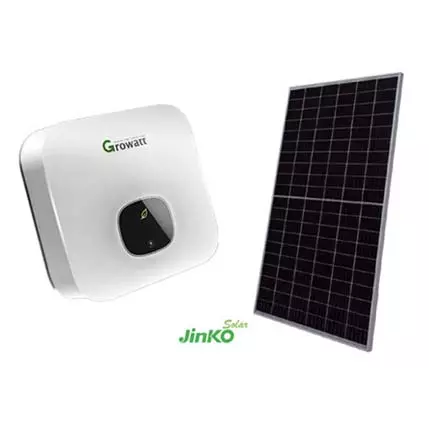 The solar inverters your solar power system would love!
Your solar power system is only as good as your solar invertors and the solar panels.
Growatt solar inverter is a Clean Energy Council approved brand with up to 95-98% efficiency.
If you are planning to go solar, you can get on-grid, off-grid and storage inverters for your residential and commercial applications.
Here at Ballarat Solar Company we offer multiple solar power systems, with Growatt solar Inverter – 6.6kW solar panel system being one of the most popular choices among our customers.
Why do you need to install a solar power system?
Solar power systems are being widely adopted by Australian households!
With the on-going Victorian government rebates being rolled out every few weeks, now is a great time to get your solar system up and running by the best solar panel installer in Ballarat.
Why your solar power system should have a good inverter?
Growatt solar inverter – 6.6kW solar panel is not only reliable but also light on your pocket.
You would be pleasantly surprised to find that while the inverter offers the latest features and best technology, it is available at an amazingly affordable price making going solar an even more viable option for homeowners in Ballarat.
Call us and get an assesment now
Growatt Solar Inverter Features:
Need to hire a solar panel installer in Ballarat?
Interested in installing a solar power system for your home? Feel free to drop us a message and we would be more than happy to conduct a solar assessment based on your needs.
Solar Panels And Solar Batteries
Soltaro AIO2 Solar Battery
Call us and get an assesment now