Soltaro AIO2 Solar Battery in Ballarat
Revolutionary Wall mounted solar battery solution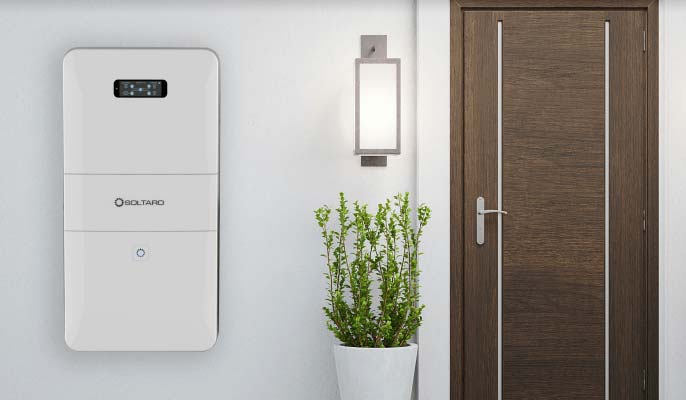 Innovative solar storage solutions AIO2 from Soltaro
Do you have solar panels installed and are thinking if it's the right time to add solar battery to your system? You have come to the right place!
If you have rooftop solar, it makes sense to have a way to store the unused energy that your solar power system generated. This energy is stored in a solar battery that you can later on use to power up your home during night or on cloudy days.
This kind of solar power system is called a hybrid system that has grid-connected solar, a battery and a hybrid inverter.
Why solar home battery storage in Ballarat is becoming increasingly popular?
The primary attraction with respect to solar battery lies in the fact that it makes homeowners as independent as possible from the grid and become self-sufficient when it comes to powering up their properties.
If your solar panel array and is large enough, your dependence on energy providers becomes very less and so does your power bills.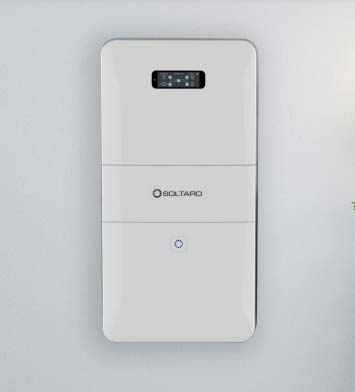 Why soltaro AIO2 solar battery is a leading choice among consumers:
The Soltaro AIO2 solar battery can be used on-grid and off-grid. This solar battery is also capable of running as an on-grid battery backup making sure that you don't lose power at all.
Call us and get an assesment now
Features of Soltaro AIO2 battery
Soltaro AIO2 is simply the best hybrid combined Energy Storage System on the market. Here are our reasons why:
Want to add solar battery storage to your solar power system?
As licensed solar panel installers in Ballarat, we are well equipped to provide you the best solar home battery storage solution with your next solar power installation upgrade. Talk to us today!
Call us and get an assesment now