Take advantage of the Victorian solar rebate
Are you eligible for the Victorian Solar Rebate?
Why Victorian Solar Rebate?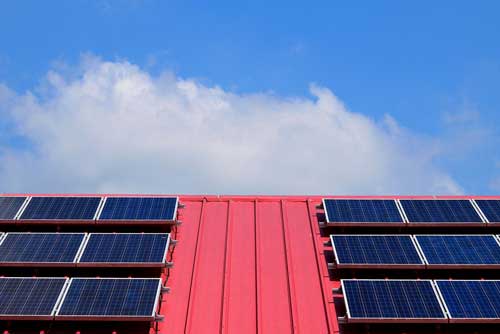 Solar Victoria is providing a rebate of up to $1,850for solar panel (PV) system installation, for homeowners to further reduce installation costs
Am I eligible?
Victorian households are eligible to receive a rebate for installing a solar PV system if they meet the following criteria:
Call us and get an assesment now
VIC Rebate - Interest Free Loans
To further reduce the up-front cost of solar panel (PV) systems, eligible householders can also apply for an interest-free loan equivalent to the amount of their rebate.
By installing solar panels, typical households can save up to $890 per year on their electricity bills.
You will be notified of your eligibility for a loan as part of the rebate application process via the Solar Victoria Portal. If you are eligible, you can select whether you would like to take up the loan option.
Interest-free loans must be paid within a four-year period, or sooner if you choose to do so.
These loans are not available for solar hot water or solar batteries.
Under the new application process, the rebate and loan amounts will be deducted from the cost of your system – ensuring you only have to pay any outstanding balance once the system is installed.
In line with the existing rebate, the new interest-free loan can be applied up to an amount of up to $2,225. If your system costs less than $4,450, there will be no upfront cost.
Victorian Solar Rebate For Rentals
The Renters rebate will offer rebates on 50,000 solar PV systems to Victorian renters. The program will offer renters access the benefits of renewable energy, including electricity cost savings of up to $890 per annum, through the installation of a solar PV system on their rented home
Solar Victoria Rebates For Battery
In 2019-20 there will be 1,000 rebates of up to $4,838 for a solar battery system.
The battery program targets designated postcodes with high PV penetration and population growth. For an area to be considered a designated postcode it must:
Based on these criteria, the following postcodes are eligible to take part in the Solar Vic Homes battery program:
| | | | |
| --- | --- | --- | --- |
| 3023 | 3024 | 3027 | 3029 |
| 3030 | 3038 | 3048 | 3059 |
| 3063 | 3064 | 3106 | 3116 |
| 3140 | 3173 | 3179 | 3180 |
| 3211 | 3212 | 3216 | 3217 |
| 3218 | 3222 | 3223 | 3224 |
| 3225 | 3226 | 3227 | 3228 |
| 3321 | 3328 | 3329 | 3330 |
| 3331 | 3332 | 3333 | 3335 |
| 3337 | 3338 | 3340 | 3351 |
| 3352 | 3377 | 3427 | 3428 |
| 3429 | 3430 | 3431 | 3432 |
| 3433 | 3434 | 3435 | 3437 |
| 3438 | 3442 | 3467 | 3515 |
| 3551 | 3556 | 3658 | 3690 |
| 3750 | 3752 | 3753 | 3754 |
| 3755 | 3756 | 3757 | 3758 |
| 3762 | 3764 | 3807 | 3809 |
| 3810 | 3812 | 3813 | 3814 |
| 3815 | 3816 | 3818 | 3820 |
| 3821 | 3822 | 3878 | 3880 |
| 3922 | 3923 | 3925 | 3936 |
| 3939 | 3941 | 3942 | 3943 |
| 3944 | 3975 | 3977 | 3978 |
| 3979 | 3981 | 3984 | 3990 |
| 3991 | 3992 | 3995 | 3996 |